2018 Fall/Winter
Sweden
UNIQLO Stockholm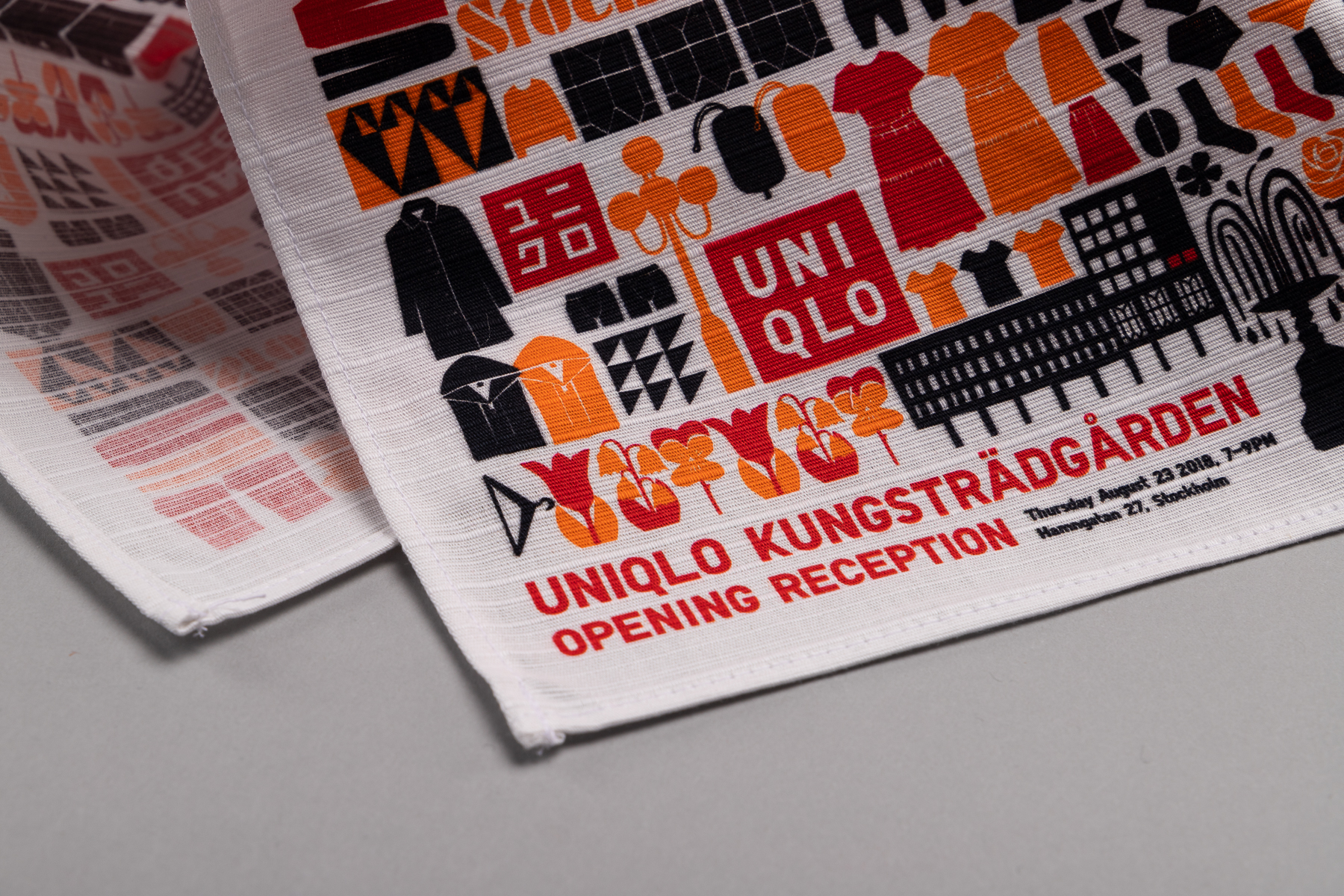 On 24th August 2018, UNIQLO opened its first store in Sweden, located in the heart of Stockholm adjacent to Kungsträdgården, one of the most historical and popular areas of the city. The store occupies the building known as Sweden House (Sverigehuset), which was designed by Stockholm-born Sven Gottfried Markelius, one of the most important Swedish modernist architects.
2018 also marked the 150th anniversary of diplomatic relations between Sweden and Japan. As a brand with deep respect and appreciation for local culture, a special collaboration with Lotta Kühlhorn, a local Swedish graphic designer and illustrator, adorned the campaign to celebrate the store opening on this significant year.
Kühlhorn's iconic style of collage included illustrations featuring UNIQLO's products, elements from Kungsträdgården, and Sweden House itself, all produced in three colourways.
Shown here are some of the designs created for the store opening campaign:
sensu
(folding fan) handed out to all the customers on the first day, the invitation to the opening reception (a
furoshiki
-style invitation inside a
origami
-style envelope), cashmere gift box set, exclusive shopping bags, and
masu
sake cups for the reception party.
Branding
Product Design
Packaging Design
Print & Digital Invitations
OOH & Print Advertisements