2018 Fall/Winter
Sweden
UNIQLO Stockholm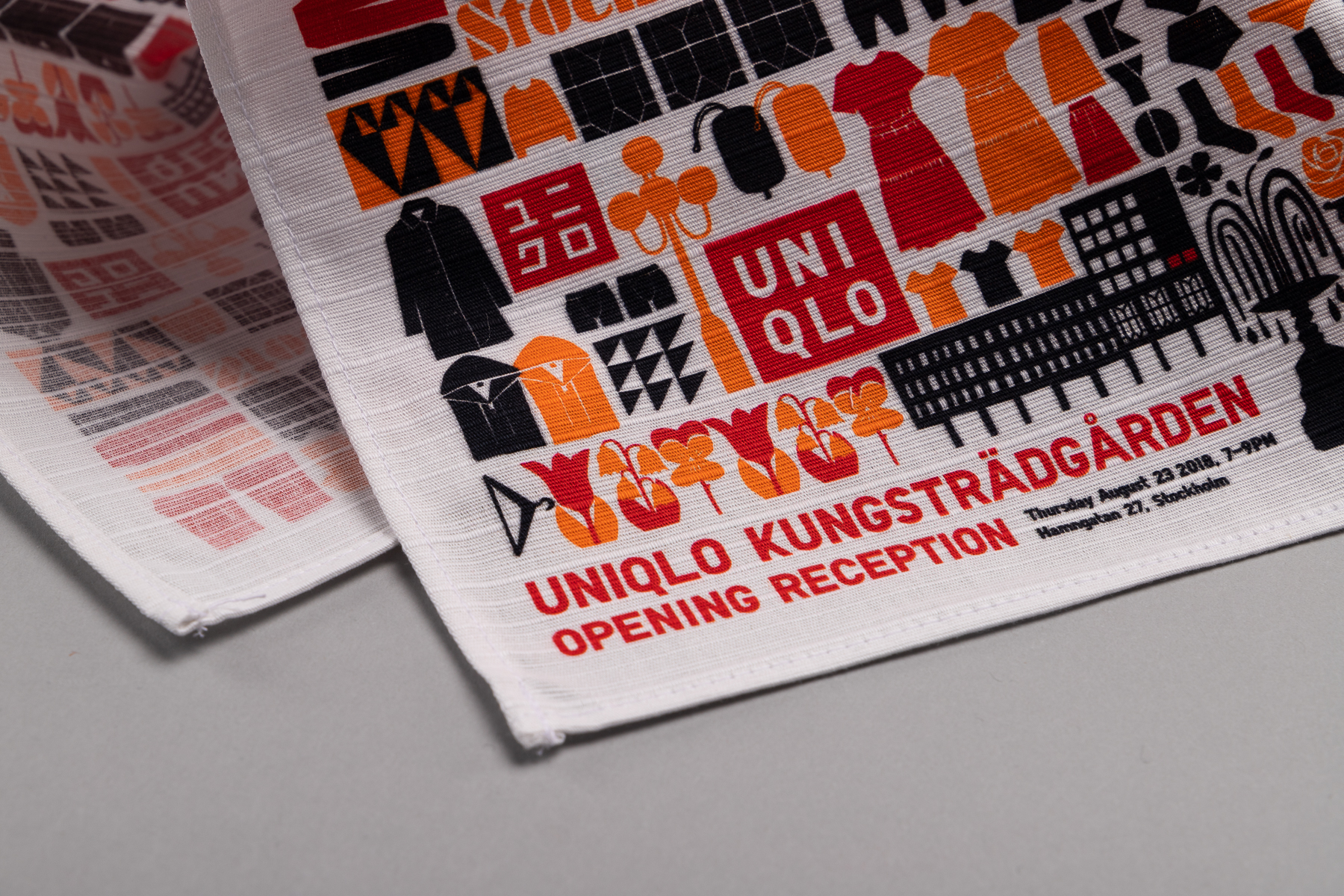 On 24th August 2018, UNIQLO opened its first store in Sweden, located in the heart of Stockholm adjacent to Kungsträdgården, one of the most historical and popular areas of the city. The store occupies the building known as Sweden House (Sverigehuset), which was designed by Stockholm-born Sven Gottfried Markelius, one of the most important Swedish modernist architects.
2018 also marked the 150th anniversary of diplomatic relations between Sweden and Japan. As a brand with deep respect and appreciation for local culture, a special collaboration with Lotta Kühlhorn, a local Swedish graphic designer and illustrator, adorned the campaign to celebrate the store opening on this significant year.
Kühlhorn's iconic style of collage included illustrations featuring UNIQLO's products, elements from Kungsträdgården, and Sweden House itself, all produced in three colourways.
Shown here are some of the designs created for the store opening campaign:
sensu
(folding fan) handed out to all the customers on the first day, the invitation to the opening reception (a
furoshiki
-style invitation inside a
origami
-style envelope), cashmere gift box set, exclusive shopping bags, and
masu
sake cups for the reception party.
Branding
Product Design
Packaging Design
Print & Digital Invitations
OOH & Print Advertisements
2018 Fall/Winter
Sweden
UNIQLO Stockholm x HASAMI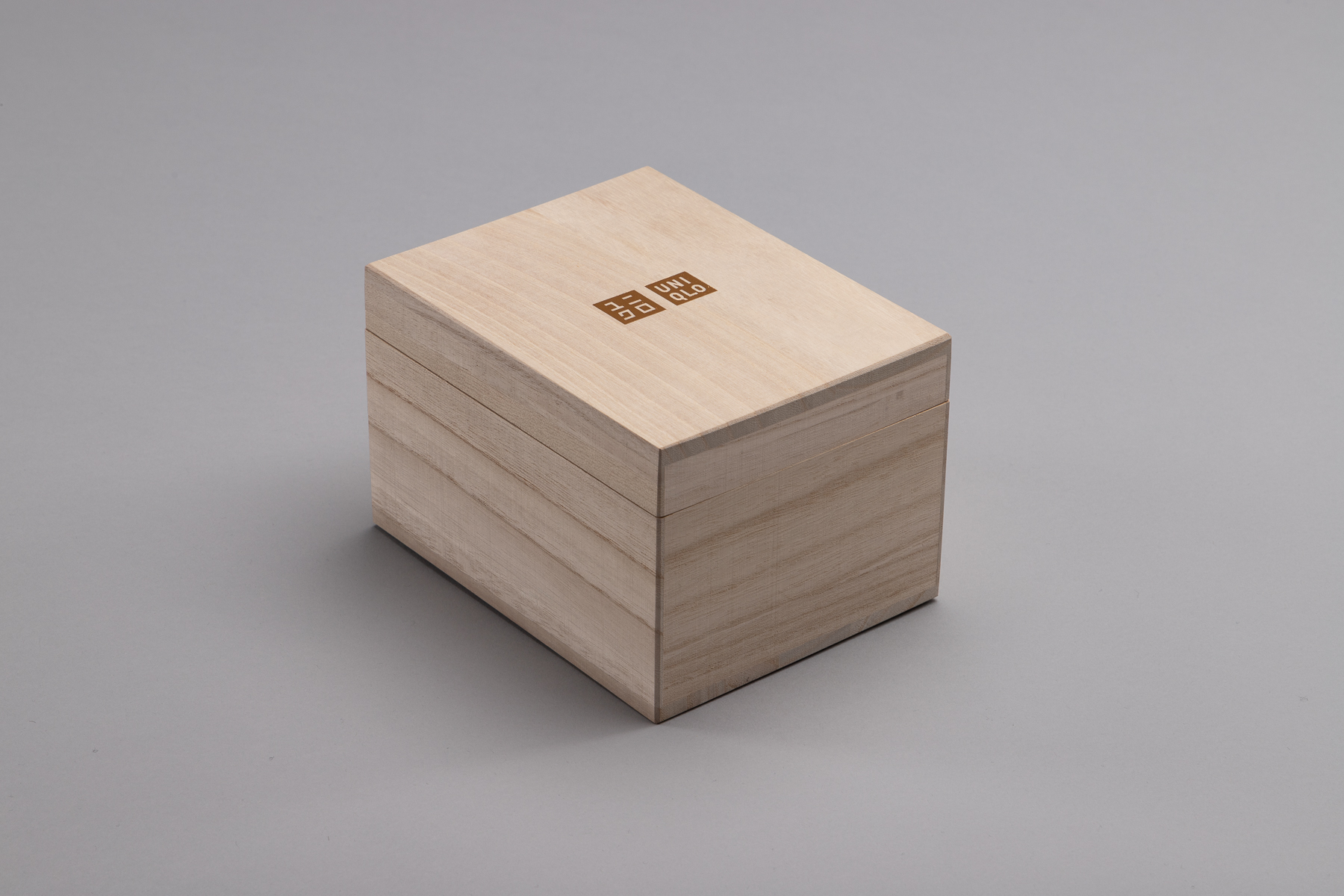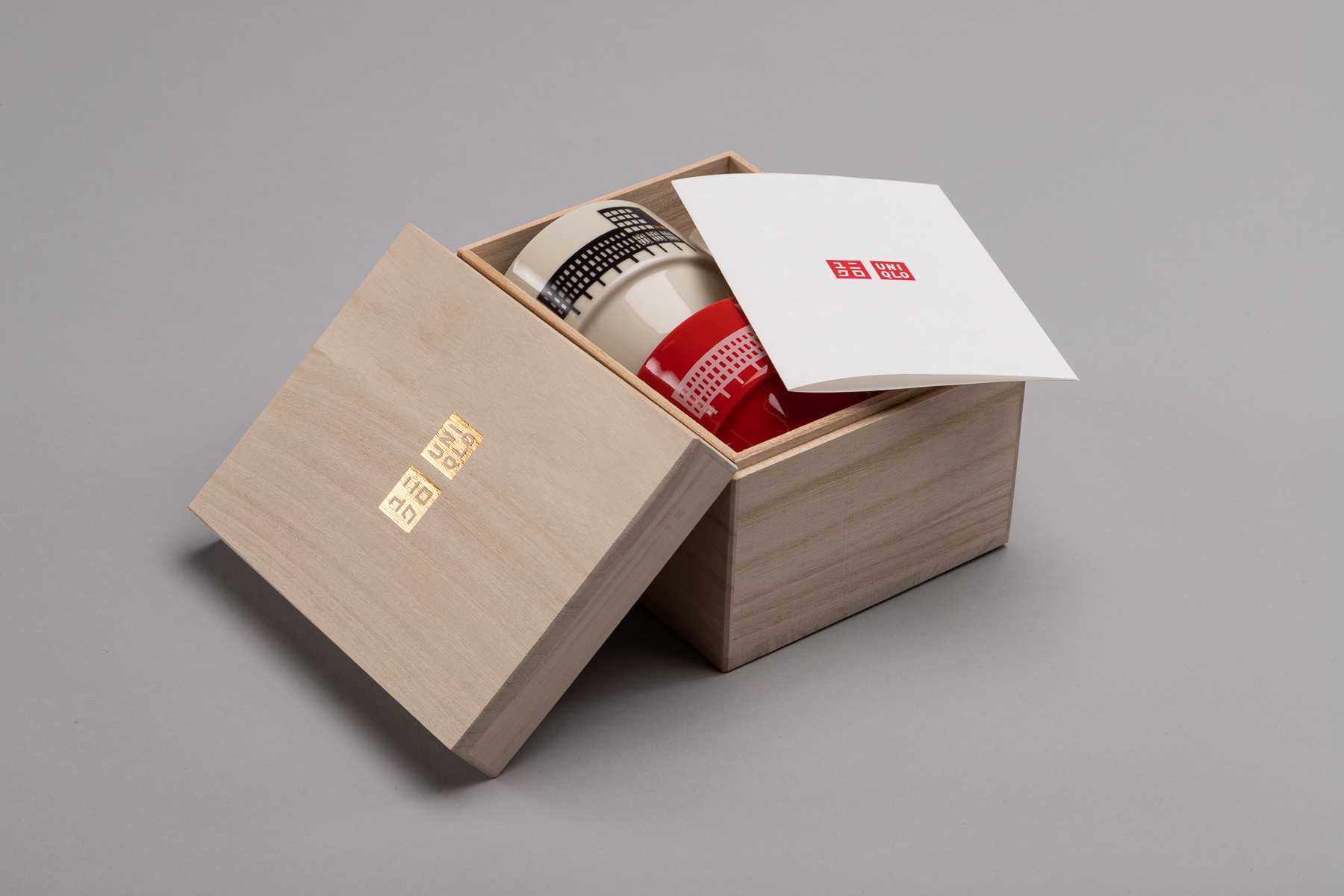 To celebrate the opening of the first store in Sweden, an exclusive
Hasami-yaki
gift set was produced in collaboration with porcelain maker HASAMI.
The idea of coffee cups came from the concept of fika; a tradition deeply embedded in Swedish culture, where friends and colleagues gather to take a break and socialise, often with a cup of coffee or tea and a little something to eat.
As a gift of gratitude to the Swedish partners and stakeholders, a pair of coffee cups were created from traditional Hasami porcelain.
Hasami-yaki
originated 400 years ago in the town of Hasami, one of the foremost pottery districts located in Nagasaki prefecture in Japan. It is known for its simple design and indispensable, everyday items, and has been recently gaining popularity.
In the Japanese culture the combination of red and white represents celebration, and as part of the opening branding, the illustration of Sven Markelius' Sweden House on Kungsträdgården, drawn by Lotta Kühlhorn, was glazed on the side of the cup.
Branding
Product Design
2017 Fall/Winter
Spain
UNIQLO Barcelona
On 20th September 2017, UNIQLO opened its first store in Spain, located on Passeig de Gràcia, one of the city's most prestigious shopping streets.
To show our appreciation and respect towards Barcelona's aesthetics and traditions, UNIQLO merged its own brand logo with the city's emblematic tile, known as 'panot de flor.' This tile originates in the neighbourhood of Eixample, precisely the area where the UNIQLO store is located. The new combined logo pays homage to the tile that was originally designed by modernist architect Josep Puig i Cadafalch, and is a clear example of how a functional object with a simple design can turn into an essential icon.
This logo was used as the key branding element for the opening campaign, used extensively throughout the printed and digital materials. Shown here are some of the designs created for the store opening: an invitation for the Opening Reception, wooden sake cups for the guests, and a
Kutani-yaki
plate gift set, exclusively made to celebrate this special occasion.
Branding
Print & Digital Invitations
Product Design
2016 Fall/Winter
Global
HANA TAJIMA FOR UNIQLO 2016 Fall/Winter:
Marketing Camapaign
Three seasons in, 2016 Fall/Winter was the official launch for countries outside of the ASEAN region.
The concept for the campaign was to showcase Tajima in a personal way. The visuals were taken in her actual home and neighbourhood in Upstate New York, and casted one of her oldest friends in the campaign.
As it was the first time to launch in Japan, a press event was held in the UNIQLO Ginza store, and received media attention both online and offline.
Art Direction
In-Store Communication - Posters & Panels
Collection Leaflet
OOH & Print Advertisement
Website Design
Digital Marketing - Creative Direction
Collection Movie - Creative Direction
2016 Fall/Winter Press Preview Exhibition
et
2015 Spring/Summer
Japan, Global
LifeWear 2015 S/S Press Preview
Focusing on the concept of LifeWear, the 2015 Spring/Summer Press Preview was held in Paris, New York and Tokyo, showcasing the upcoming essential items for the season.
As a new approach, a printed booklet was created with stylings that appealed to UNIQLO's global audience. Press kits, printed and digital invitations were designed for all three cities.
Season Look Book
Print & Digital Invitations
Press Kit